Family Counselling
Families can get in contact with around 270 family counselling centres in North Rhine-Westphalia should they require help in stressful emergency situations. The service, which is funded by the Ministry for Children, Families, Refugees and Integration for the State of North Rhine-Westphalia, is free of charge. 
Excessive stress as part of raising children, separations and divorce as well as any other difficult situations or crises that come with family life constitute a huge challenge for some families and for single parents especially.
In such a situation, children, young persons, adolescents and their parents can get confidential help and professional support at a family counselling centre in their area. Advice can be given in person, over the telephone or online.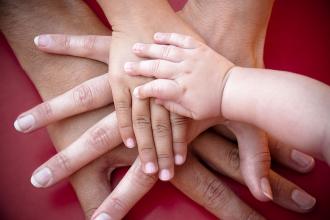 Find help fast:
The family counselling centres' addresses can be requested from the responsible youth welfare office. 
The Deutsche Arbeitsgemeinschaft für Jugend und Eheberatung e.V. (the German Working Group for Young Persons and Marriage Counselling) offers an online counselling guide. All of the psychosocial counselling centres which are available can be found there.
Young persons can log into www.bke-jugendberatung.de with their worries and concerns via the website for the Bundeskonferenz für Erziehungsberatung e.V. (Federal Conference for Parental Guidance). Parents with questions and problems concerning parenting can log into www.bke-elternberatung.de via the same website.