Hate Crime
Perpetrators of hate crime live out their personal prejudices through violence and criminal acts aimed at other social groups.  The motivation behind their violent attacks is often a sense of insecurity, personal failure, low self esteem, fear of new things or xenophobia. They compensate for their lack of tolerance by demeaning these social groups and attacking them violently. 
Persons who commit such attacks normally choose their victims at random from the groups they consider "below them". They are not aimed at specific individuals but are in fact a message of hate directed at the entire social group. The primary objective of such attacks is to spread fear and anxiety among the other group.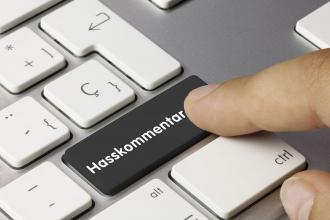 Find help fast
You can find out what you can do as the victim of a hate crime and if you are frightened as the result of an attack, which rights and entitlements you have with regard to hate crime and where you can find help and support on the following websites of the police and the Police Commission for the Prevention of Crime.
"Abseits?!" ("Offside?!"): A film for the prevention of violence for pupils aged nine and older
The film consists of six self-contained episodes on the topics of violence, bodily harm, robbery/extortion, damage to property/graffiti and civil courage. (Runtime: 20:12 minutes)