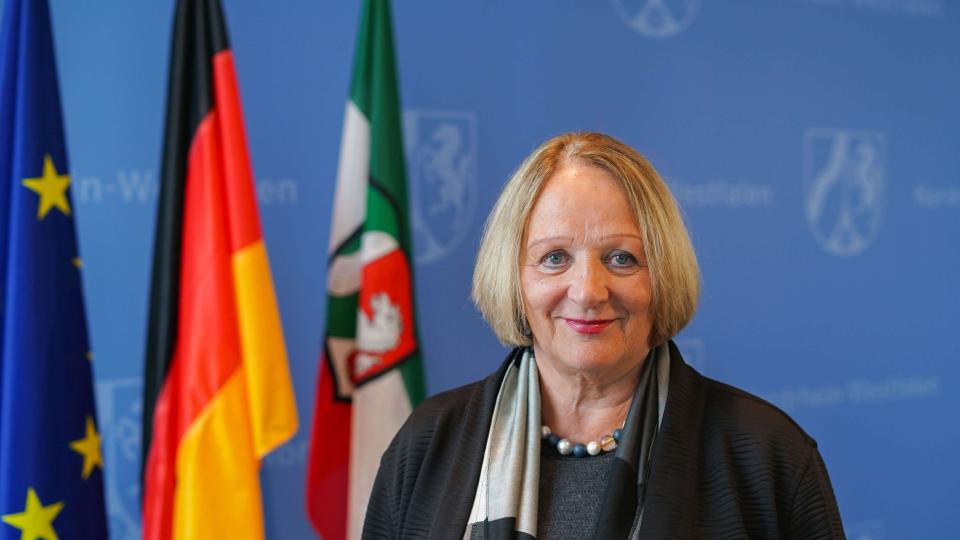 The Anti-Semitism Commissioner
The state government strongly condemns all forms of anti-Semitism. It has sent a clear political and structural message by appointing an anti-Semitism commissioner for the purpose of combating and preventing anti-Semitism as far as possible.
Sabine Leutheusser-Schnarrenberger is the first Anti-Semitism Commissioner for the State of North Rhine-Westphalia. She was appointed to this office by the state government on 6 November 2018.
The Anti-Semitism Commissioner's work focuses on the topics of education, prevention, victim protection and greater sensitisation to the issue of anti-Semitism.
As the contact person for affected persons and victims of anti-Semitic attacks, the Anti-Semitism Commissioner's main tasks include the coordination of preventative measures, the illumination of dark areas of every form of anti-Semitic behaviour, including those outside of acts punishable by law, and the submission of an annual report to the State Government with recommendations as to how to fight anti-Semitism.
You can contact the Anti-Semitism Commissioner for the State of North Rhine-Westphalia in the following ways:
Telephone: 0211 837-1555
Telefax: 0211 837-187-1555
Email: antisemitismusbeauftragte [at] stk.nrw.de